The RTT Team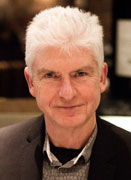 Geoff Varrall joined RTT in 1985 as an executive director and shareholder to develop RTT's international business as a provider of technology and business services to the wireless industry.

He co-developed RTT's original series of design and facilitation workshops including 'RF Technology', 'Data Over Radio', 'Introduction to Mobile Radio', and 'Private Mobile Radio Systems' and developed 'The Oxford programme', a five day strategic technology and market programme presented annually between 1991 and 2005.
Geoff has been running in depth technology and market workshops for the industry for over 33 years, spanning five generations of mobile cellular technology.
A co-author of the Mobile Radio Servicing Handbook (Heinemann Butterworth, UK), Data Over Radio, (Quantum Publishing, Mendocino, USA) and 3G Handset and Network Design (John Wiley, New York). Geoff's fourth book, Making Telecoms Work – from technical innovation to commercial success (John Wiley) was published in early 2012 followed by 5G Spectrum and Standards published by Artech House in July 2016.
His latest book 5G and Satellite Spectrum Standards and Scale was published in July 2018.
As a past Director of Cambridge Wireless, Geoff is actively involved in a number of wireless heritage initiatives that aim to capture and record past technology and engineering experience, and is a patron of the Science Museum.
In his spare time he plays Jazz trumpet semi-professionally and is a marathon and ultra-runner.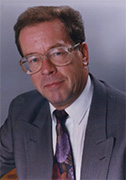 Roger Belcher has a background of over 30 years in the RF communications industry, including an apprenticeship with the Marconi Group, design and development of antennae and radar processing equipment for Plessey Radar, technical marketing for Texas Instruments, satellite antennae and RF modem design for Racal and design of RF communications test equipment and associated hardware/software development for Rohde and Schwarz. Co-founder of RTT with Geoff Varrall he has been its Technical Director since 1985.
A co-author of the Mobile Radio Servicing Handbook (Heinemann Butterworth, UK), Data Over Radio (Quantum Publishing, Mendocino, USA), and 3G Handset and Network Design (John Wiley, New York), Roger also writes regularly for a number of European trade and scientific journals.
A recent project has been to develop a series of LTE Design programmes targeted at the international system silicon, manufacturing and network operators community.
In addition to public programmes, Roger regularly presents In-house programmes to US, Asia and/or European companies involved in developing or implementing next generation wireless products and protocols.
---
RTT Strategic Partners
We are working with The Mobile World on a new series of integrated technology, engineering, market and business programmes using a 'Balanced Business Model' approach to maximising returns on past, present and future investment.
The 'Balanced Business Model' has developed from a general observation that it is becoming increasingly difficult to optimise resource allocation in multi disciplined businesses faced with increasingly complex technology, engineering, market and business decisions in an economically adverse environment in which risk is highly priced.
This is particularly true in the cellular industry where decision making also needs to comprehend the impact of industry consolidation and changes in international governmental and regulatory policy.
The 'Balanced Business Model' brings together a unique combination of global market, business, technology and engineering knowledge and experience. The programmes are run either as a seminar or interactive facilitation workshop and are designed to be directly beneficial to silicon vendors, handset and infrastructure manufacturers, hardware and software vendors and network operators wishing to qualify or validate present and future spectral or technology investment decisions. Parallel workshops are available for organisations involved in the formulation of standards and/or spectral policy and/or industry advocacy.
If you would like more information on the 'Balanced Business Model' series of seminar and workshop programmes, please email Geoff Varrall.